APF Cold Storage & Logistics: SA's first Bonded Cold Storage warehouse
Here at APF we are big fans of Craft Beer, Cider and Spirits. We take pride in what Australia produces, and passionately support our local producers, especially when it comes to alcoholic beverages.
APF Cold Storage and Logistics offer a range of services to meet the needs to the Craft Brewing and Distilling Sector. After consultation with leading brewers and distillers APF CSL now offers the following specialist services:
Bonded Storage
We are the first Cold Storage Facility in SA to be accredited by the Australian Tax Office as a Bonded Warehouse. This means that if you move your product from your place of manufacture (if within Australia) into our Bonded Facility, you only have to pay the excise liability once it is despatched from our store. We understand that as a small business, every bit of cash flow matters, and that is why we are happy to provide Bonded Storage Services.
We provide Bonded Storage in Ambient, or Chilled Temperature ranges. If you have a specialist temperature required, please call us to discuss.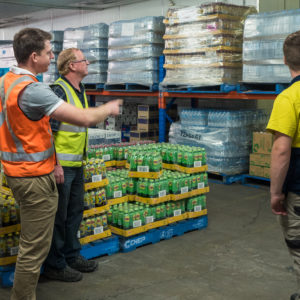 Local and Interstate Distribution
We offer distribution all across South Australia, to all pub, clubs, restaurants, bars, bottle-o's and RSL's. If you need it delivered there we can facilitate it. We also offer carton based distribution interstate, so we can help you get your product anywhere in Australia.
Personalised Service
Our most important product that we offer is service. We understand how much time and effort you have put in to your product. And we put the same amount of care and passion in when handling your items. We ensure that your produce is treated with extreme care, to ensure it reaches your end client in the same condition it was received in.
We also take great pride in telling our friend, family, dogs and anyone who will listen about the great products we have in store. When you store with us, you get a free fan club that will loyally support you in all your future endeavours.